Glyf and The High Council with Goodtime Hustle at Menace Brewing
March 19 @ 5:00 pm

-

11:30 pm

Free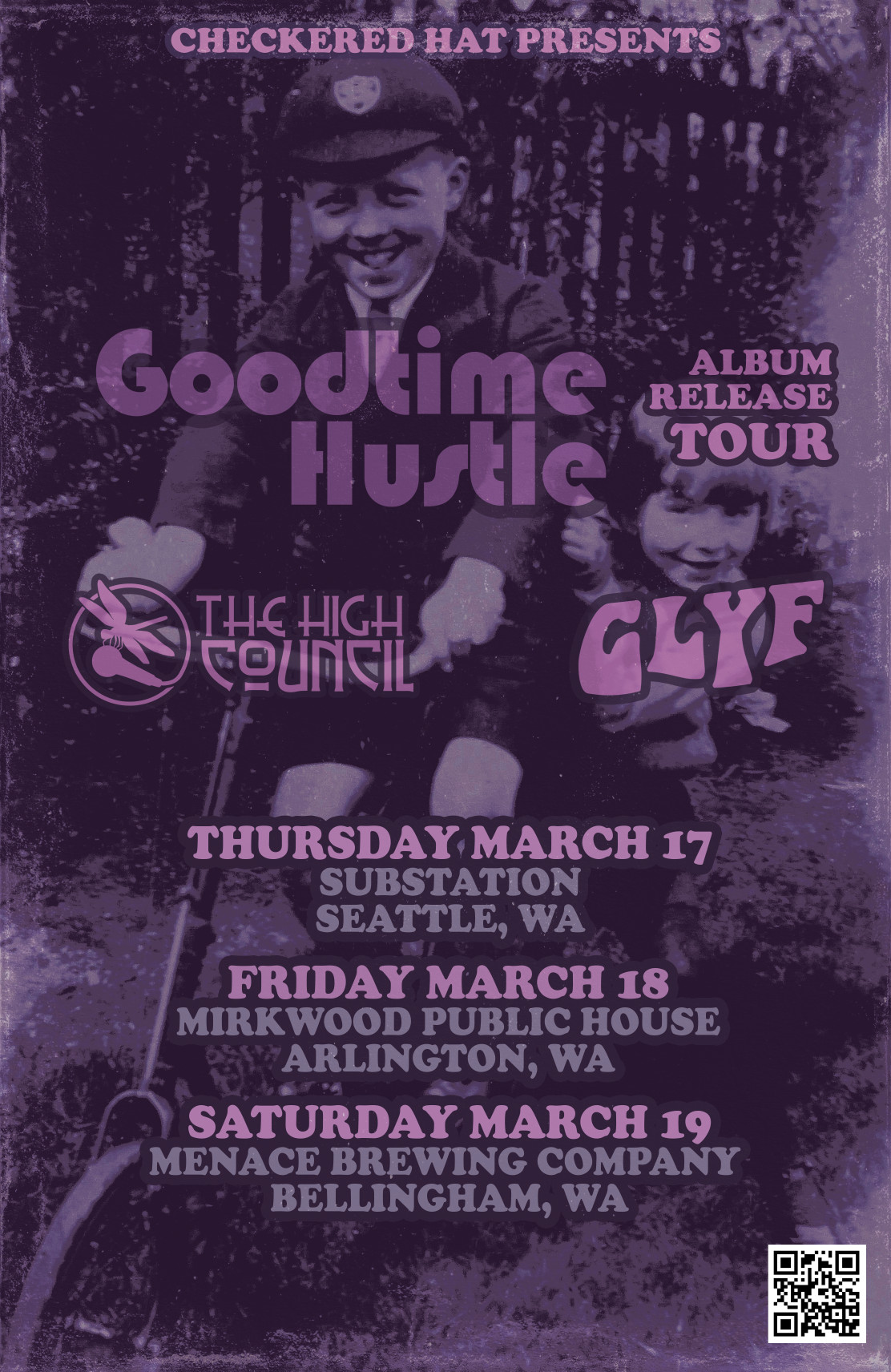 On Saturday, March 19th, Seattle's, Goodtime Hustle, will bring their album release tour featuring The High Council and GLYF of Menace Brewing in Bellingham. Music starts at 5:00pm.
Goodtime Hustle, a four-piece alt-country jam band based in Seattle, features Chris Denny on lead guitar, Michael Gagliardo on bass, and Tom Lash on drums. In the band's first full-length release, available March 18th, Goodtime Hustle's frontman, Bud Weather, tells the story of his life as a psychedelic outlaw. Honed by "a good long time to think about what you've done," Bud's songs are as honest as they are absurd as he twists a tale of uncommon crime, kafkaesque punishment, and ten grams of make believe LSD.
Hailing from the beating heart of the Evergreen State, The High Council explores the boundaries of melody and groove. With a blend of transcendent improvisation and earthy rock sensibilities, THC draws on elements of jazz, reggae, rock and psychedelia. The High Council members are lead guitarist Zeke Wakefield, rhythm guitarist Ryan Phillapart, bass guitarist Reign King, keyboardist Zack Olson, drummer Davy Nefos and percussionist Jeff Pang.
They will be joined by GLYF, northwest Washington ensemble that embodies the spirit and energy of the jam band experience. Through improvisational modulation of sound, light, waves, and instruments GLYF creates expansive musical planes in which the listener is encouraged to enjoy.